Zuper DAC

ZuperDAC – Portable HiFi Music, Anytime, Anywhere
ZuperDAC is a truly portable HiFi USB-DAC that you can carry around to enjoy music anytime, anywhere. Due to design constraint in computer and mobile phone, the internal audio system always cannot deliver decent listening experience. ZuperDAC bypass your computer or mobile phone internal audio system and reconstruct HiFi music with its internal HiFi audiodac and headphone amplifier. Just plug in ZuperDAC to the USB port and connect your headphone or speaker, that's it.
---
Great Sound in a Small Package
ZuperDAC measures just 46mm (L) x 23mm (W) x 10mm (H), excluding USB connector, and weight only 20g. It is similar to the size of a USB thumb drive. You can bring around with you anywhere and use it anytime you want.
Don't be fool by its size, it is a high performance USB-DAC with USB Audio Class 2 compatiblity supporting up to 192kHz and 24-bit high resolution audio.
The whole assembly is housed in an Aluminum casing for the best physical and interference protection. There are 2 colors, gold and silver, for you to choose.
---
Support All Major PC and Mobile Phone Operating System

Works with PC/Mac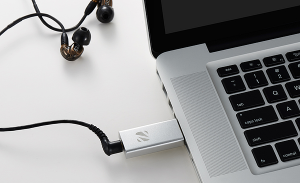 Works with iPhone
Wprks with Android
---
4x Sampling Frequency
High Definition audio record music at 192kHz verus CD at 44.1kHz, that means 4x more samples are recorded and more truly represent the original music. ZuperDAC supports all different sampling frequencies up to 192kHz so you can play all versions of music recording.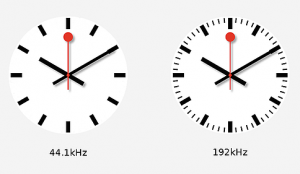 ---
1.5x Bit-Depth Resolution
Regular CD recording uses only 16-bit representation for each channel but latest recording already move up to High-Definition 24-bit. It is like measuring with a higher precision ruler. ZuperDAC support up to 24-bit and you can now take advantage of all the latest High Definition music in the market.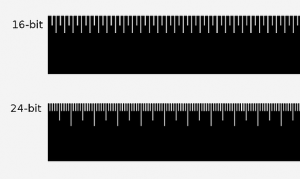 ---
ESS Sabre ES9018K2M HiFi AudioDAC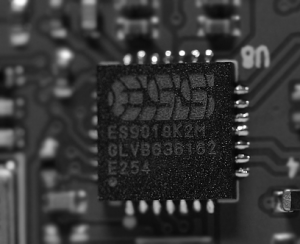 At the heart of ZuperDAC is the ESS Sabre ES9018K2M HiFi grade AudioDAC. With its patented 32-bit Hyperstream DAC architecture and Time Domain Jitter Eliminator, it faithfully reconstruct the original music. You will be surprised to find all the details you have missed.
ESS Sabre ES9601 HiFi Headphone Amplifier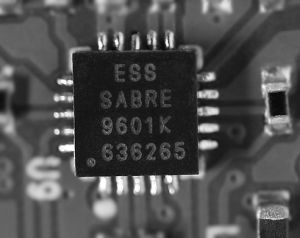 ZuperDAC uses the latest ESS ES9601 headphone driver. It delivers unmatched performance for audio headphone or line-out output. With its pop-noise suppression design, you are free of any unwanted power-up and power-down noise. You can just plug in your headphone and get music to your ears.